Next Gen Collaboration for Design
BIM 360 Docs & Design
This webinar series, held each Tuesday at 10am PST through October 16th, 2018, is intended for Architecture and Engineering firms in which different teams work collaboratively on the same Revit models.
Next Gen Construction
BIM 360 Build & Docs
Held each Thursday at 10am PST through October 18th, 2018, this webinar will cover construction workflows such as: BIM coordination, change visualization, quality management, and issue management.

| | | |
| --- | --- | --- |
| Civil 3D Topography data in Revit | | |
| | | |
| --- | --- | --- |
| Best Fit alignment for complex geometry | | |
New Features: Revit 2019.1
Revit 2019.1 will feature a new Site Collaboration workflow between Civil 3D 2019.1, BIM 360 Docs, and Revit 2019.1 enables a connection between civil engineers and architects on large infrastructure projects. There are many other exciting enhancements you can read about here
New:
GIS Connector for ArcGIS
Autodesk and ESRI now have a closer relationship, giving Autodesk users new access to ESRI ArcGIS data. Watch a short clip here of these new features, or a longer demonstration below.
20% Off Trade-Up to Collection
If you have a current subscription to an individual product such as Civil 3D, Revit, Inventor, etc. you are eligible to trade-up to the full Collection for 20% off the switch price for the duration of your existing contract.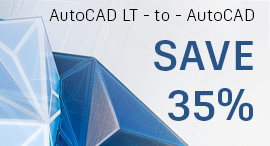 Trade-Up to AutoCAD for only $1000
Customers renewing their subscriptions for AutoCAD LT, Inventor LT, Inventor LT Suite, Revit LT, or Revit LT Suite can Trade Up to the

One AutoCAD with specialized toolsets

for $1000, more than 35% off SRP.
©
Copyright 2017 CAD Masters, Inc. All rights reserved.


Legal Notices and Trademarks

|

Privacy Policy


You are receiving this email from an Autodesk Authorized Reseller. Autodesk and AutoCAD are registered trademarks or trademarks of Autodesk, Inc. All other brand names, product names, or trademarks belong to their respective holders.